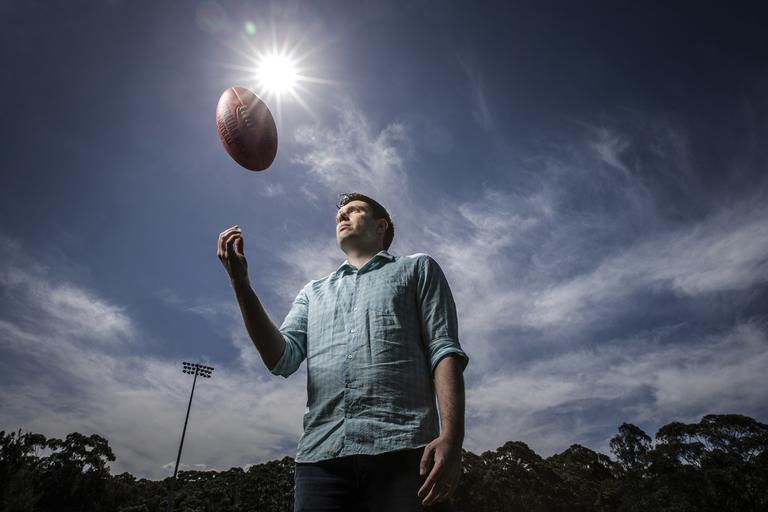 One of the world's leading sport psychologists, specializing in the relationship between youth mental health and participation in sport, is coming to North Bay.
Dr. Stewart Vella will be speaking at Nipissing University on Monday, June 18, from 7 – 8:30 p.m. in the Nipissing Theatre.
As a Senior Research Fellow in the Early Start Research Institute at the University of Wollongong, Australia, Dr. Vella has linked childhood and adolescent sport participation with enhanced emotional and social functioning, a higher quality of life, increased physical activity, and protection against mental health issues. He currently leads research collaborations with the Australian Sports Commission, Cricket Australia, the Australian Football League, Football Federation Australia, Basketball Australia, Swimming Australia, Tennis Australia, the Black Dog Institute and the Australian Drug Foundation.
A proud Movember Foundation Men's Health Partner, Dr. Vella is the chief investigator for the Ahead of the Game program, a comprehensive and effective program to improve adolescent male mental health through sport. The Ahead of the Game program aims to prevent or reduce the impact of mental health problems and increase wellbeing among adolescent males who participate in organized sports. By working with local community sporting clubs, Ahead of the Game targets adolescents, their coaches and parents in a comprehensive approach to community-based mental health promotion.
With over $2 million in competitive grant funding, Dr. Vella is also a National Heart Foundation Postdoctoral Research Fellow, a member of the Active Healthy Kids Australia expert panel and a member of the Australian Sport and Health Policy Working Group. He is an Associate Editor at the Journal of Applied Sport Psychology, and a member of the review panel of the International Sport Coaching Journal.
This event is free of charge and all are welcome. Dr. Vella's presentation is organized by Nipissing University, Sport North Bay, and the Groups for Youth Development (G4YD) Laboratory; and sponsored by Nipissing University's Schulich School of Education and Skater's North Source for Sports.
If you have any questions about the event please contact Sport North Bay at info@sportnorthbay.ca, www.sportnorthbay.ca, or visit www.facebook.com/SportNorthBay/.